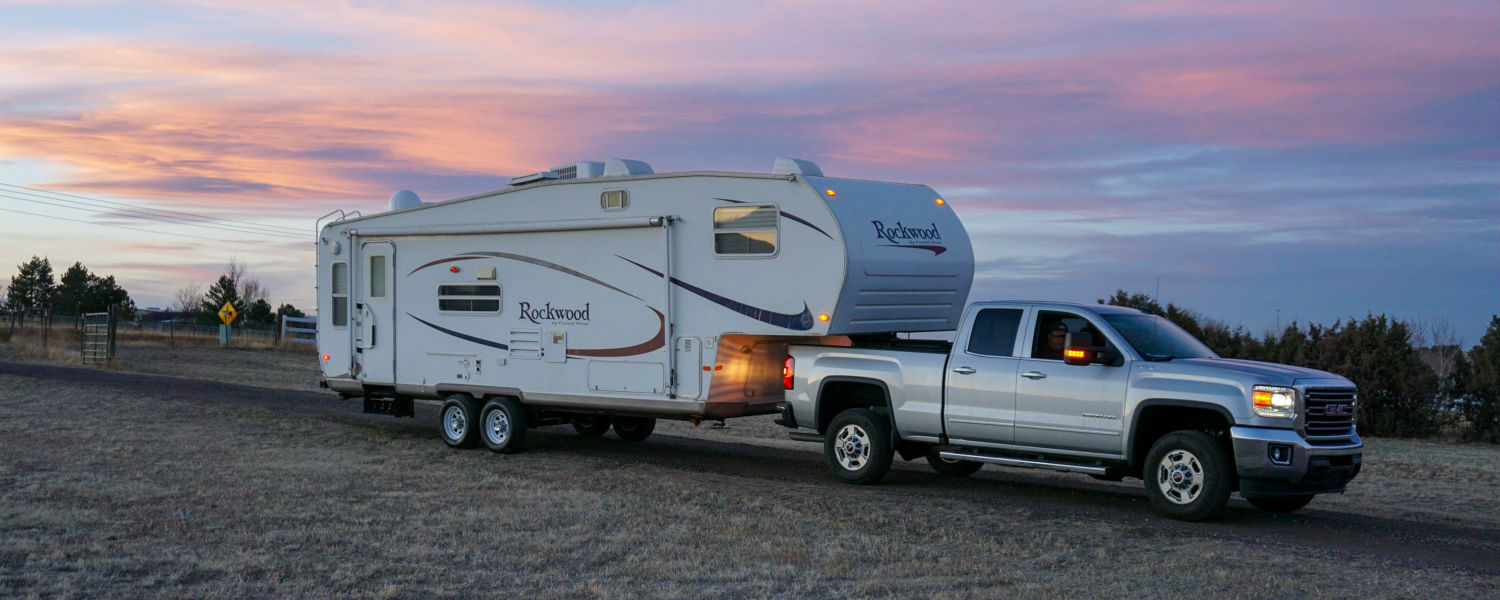 Towing your new Forest River RV to an exciting destination is just about the best adventure you can ask for, but safety should still be your number one priority. Here are some tips for safely towing your new Forest River fifth-wheel or travel trailer:
Stay Aware Of Your Surroundings: If you are used to driving a car or truck, you will likely be surprised at how different it feels to drive with a trailer in tow. With more mass, your truck and trailer combo will be harder to maneuver and stop quickly, meaning you need to react to traffic conditions sooner. The extra height also makes the trailer more susceptible to winds, so you will have to work harder to keep the vehicle steady in breezy conditions.

Know Your Trailer's Dimensions: Speaking of your RV's height, keep note of the actual height of your RV—and pad it by a few inches—before attempting to drive beneath any overpasses. Likewise, know how your trailer's width will affect your turning radius.

Practice Before Your Journey: Do not take your fifth-wheel or travel trailer onto the highway within the very first minute of driving it. Instead, learn how to drive it in a big, empty parking lot. This will let you get familiar with turning, accelerating, reversing, and braking—as well as managing the limited visibility.

Properly Set Up The RV:Before attempting to tow your Forest River fifth-wheel or travel trailer, make sure your tow vehicle (a truck or SUV) is properly rated and equipped to tow the RV. Once you are certain that you have a good match, read the manuals of both vehicles thoroughly to ensure you are properly connecting the two. If this is your first time, have someone with experience assist you in this process for your safety.
Visit Hanner RV near Abilene, TX for parts, service, and all of your other RV needs.