Jayco Eagle RV VS Grand Design Reflection| Abilene, TX

Fifth wheel trailers are perfect for families who are eager to explore the country in a new way. But which trailer is the right choice? Two of the industry leaders are the Jayco Eagle and the Grand Design Reflection, but in nearly every way, the Jayco Eagle is the superior trailer. Here's why:
Brand History
Jayco has been an American institution since 1968, focusing on quality, comfort, and reliability for more than 50 years. Grand Design has only been around since 2012, meaning Jayco is years ahead in terms of experience in designing quality RVs. On top of that, Jayco offers superior warranties on its trailers.
Safety
A notable feature of the Jayco Eagle is the Safety Markers And Reverse Travel (SMART) light system, which improves the trailer's visibility to other drivers when changing lanes, turning, and braking. The Grand Design Reflection does not have a comparable system. The Reflection also lacks LED exterior lighting, galvanized steel wheel well protection, and American-made Goodyear tires.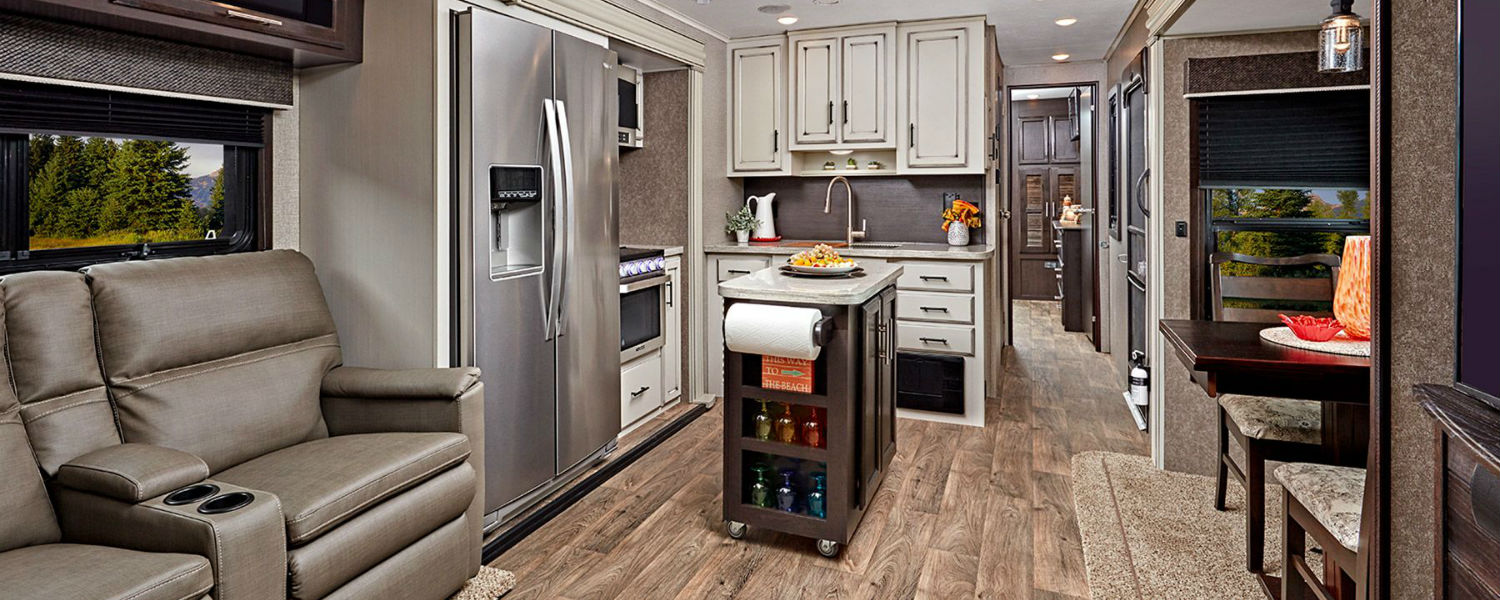 Features
Most notably, the Jayco Eagle is packed with a number of standard features that are not available on the Grand Design Reflection. For the exterior, these include solar prep on the roof and sidewall, Helix Duct Cooling with Whisper Quiet A/C, a keyed alike exterior locking system, and a galvanized steel outside kitchen on select models. The Eagle is also available with G20 Bonded Frameless Windows, which are not offered on the Reflection.
Inside, the Jayco Eagle comes with even more standard features that you won't find on the Grand Design Reflection. These include plywood booth, bunk, and bed bases for extra strength; ducted in floor heat; soft closed kitchen cabinet drawers; slide-out insulation including thermal foil and EcoFiber; and an adjustable pantry with an LED light strip. The Eagle has IVC Trek vinyl, which outperforms the Beauflor vinyl in the Reflection.
Experience the advantages of the Jayco Eagle for yourself when you stop by Hanner RV near Abilene, TX.