Keystone Montana VS Montana High Country RV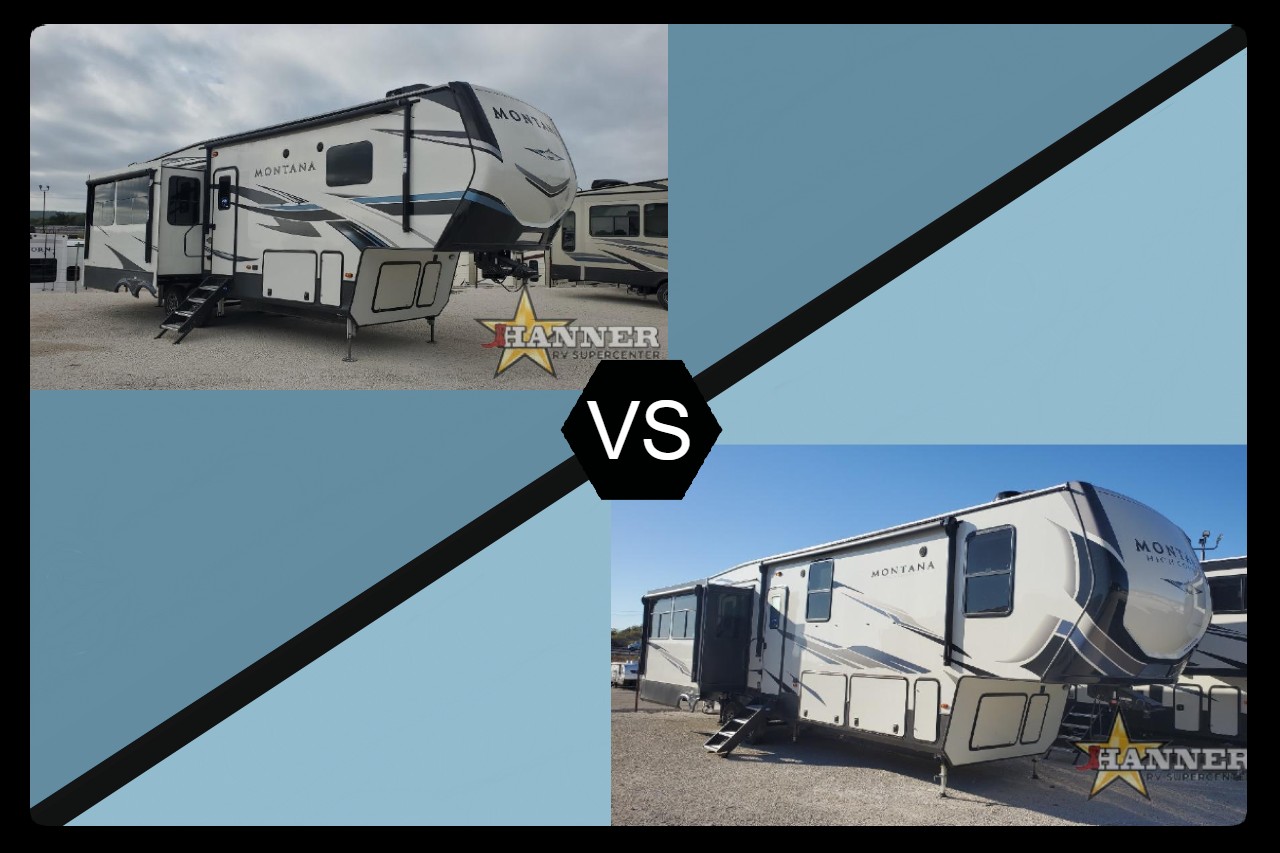 The Keystone Montana and Keystone Montana High Country are two of the most luxurious fifth-wheel trailers you can buy. Both the Montana and Montana High Country are exceptionally well equipped and ideal for families. To decide which one to get for your family, check out the subtle differences between the two trailers.
Size & Weight
One of the biggest differences between the Keystone Montana and Montana High Country is their size and weight. The Montana tends to be slightly taller than the Montana High Country and thus also slightly heavier — though the exact weight difference depends on the models. As a result, the Montana High Country can help you get better fuel economy, which may be something to consider when planning long-distance road trips.
Extra Family Focus
Though the Montana is an excellent family RV, with a sleeping capacity for up to eight people, the Montana High Country puts an extra bit of emphasis on accommodations for big groups. It sleeps up to 10 people and features two-bedroom models, bunkhouses, and additional underbelly storage for all of your belongings. Many models even come with two awnings to keep you cooler outside and a towing hitch for your sports gear.
Luxury First
While both trailers feature a wide array of premium features, the Keystone Montana has a special focus on enhancing the luxury experience. It offers a decorative fireplace heater and a stylish kitchen with solid-surface countertops and a free-standing legless dinette. It also comes standard with a 32-inch TV in the bedroom and, like the Montana High Country, with Thomas Payne Collection theater seats that recline. However, only the seats in the Montana also get heating and massaging functions.
Ultimately, the Keystone Montana and Montana High Country are both top choices for anyone seeking a new RV. If you want room for more than eight people and all your gear, the Montana High Country should be your pick. For more luxurious furnishings, the Montana is the way to go. You can find both, and the perfect floorplan for you, at Hanner RV Supercenter in Baird, Texas.