Why Trade in Your Old RV at Hanner RV Supercenter | Baird, TX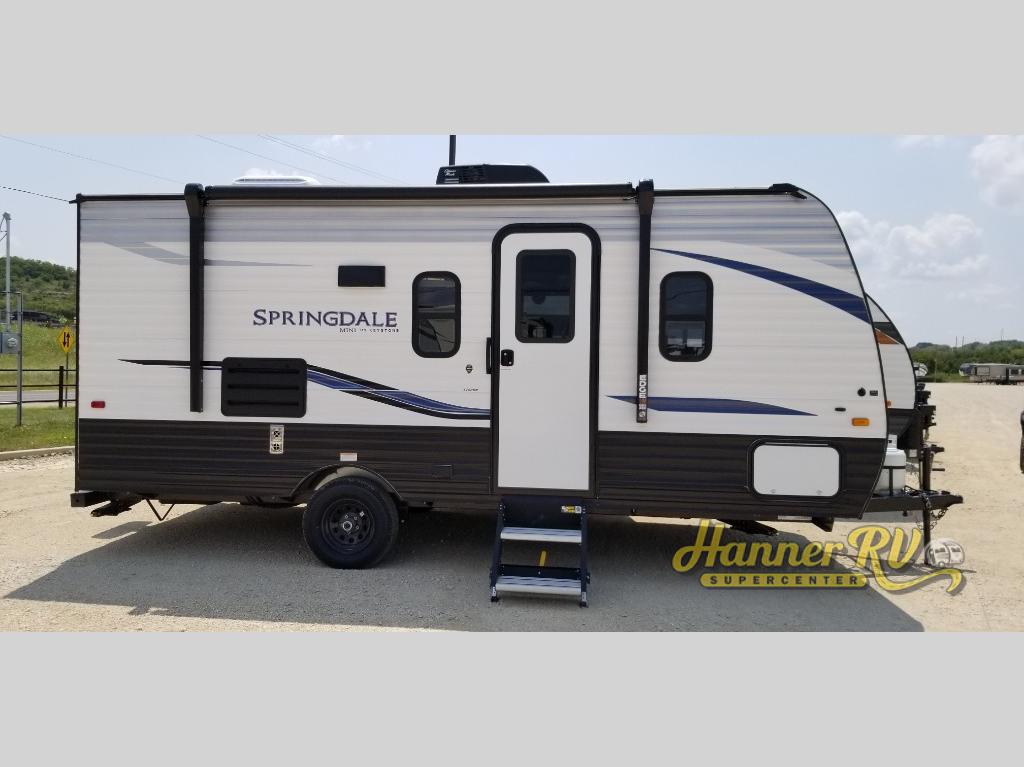 Trading in your old RV can help speed up the process of getting a new one. Though you could try to sell your old RV to a private buyer, this is a time-consuming process that requires you to market your own trailer, show it to buyers for appraisal, negotiate the price, do all the paperwork, and more. By trading in your old RV at Hanner RV Supercenter in Baird, Texas, you can cut out most of that work and get back to camping.
Benefits Of Trading In
Besides the simplified process, trading in comes with the obvious benefit of better pricing on a new RV. Special deals may also be available on trade-ins, so make sure to ask while you're at the store.


Over time, the features in your existing RV simply may not be enough. If you've got a growing family, you may be eagerly looking at modern floorplans, which feature two bedrooms or separate garage spaces for outdoor gear. If you're an empty nester, you may benefit from a smaller RV with more high-end amenities.


Whatever your motivations for buying a new RV, trading in can help. Just tell Hanner RV Supercenter that you want to trade in your old RV, and we'll take care of the rest. We'll appraise your RV and make you an offer that, if you accept, can be used as a down payment on your new RV.
How To Prepare Your RV Trade-In
If you've traded in a car before, you'll quickly find out that trading in an RV is a bit more involved. Thoroughly cleaning the RV inside and out may do wonders for its value. The following is a list of steps you may want to take to clean your old trailer before getting it appraised for your trade-in:
Remove all personal items
Remove all items from the fridge and clean it thoroughly
Wash the windows, cabinets, storage compartments, and exterior of the RV
Clean and disinfect the toilet, shower, sinks, faucets, and hard surface floors
Wash and clean all carpets and fabrics, striving to keep them as odorless as possible
Clean the tires, wheel wells, and wheels
Buff out small scratches
In addition to cleaning the RV, you may also want to check for any damage and perform minor repairs. For example, check the power outlets, exterior lights, hoses, holding tanks, and water pressure. Make sure that leveling jacks operate as intended, look for worn parts and components, and make sure the slides work properly. You don't have to get your RV in like-new shape, but any small repair that's within your abilities is probably worth making.
Finally, gather all your paperwork. This should include warranty records, service records, the owner's manual, receipts for parts you replaced or added, and other relevant paperwork.
What You Should Expect At The Dealership
When you tell Hanner RV Supercenter that you want to trade in your old RV, one of our experienced appraisers will evaluate your RV. This includes a thorough examination of the interior and exterior of the unit. The appraiser will look for anything that reduces the value of the RV, such as physical damage or malfunctioning appliances.
As the seller, there's no point in giving a defense for any negative aspects of your RV. Make sure to argue your RV's best attributes, focusing on the positives without being dishonest. It can also help to do online research before you show up to get a sense of what the value of your RV may be.
Trading in your old RV lets you sell that RV and put the price toward a new one, all in one day. It takes the hassle out of selling and makes buying easier. If you would like to trade in your old RV, visit Hanner RV Supercenter in Baird, Texas, where you will find an excellent selection of new and used trailers!