Jayco North Point RV VS Grand Design Solitude | Abilene, TX

Are you looking for the perfect fifth-wheel trailer to meet your family's travel needs? Two of the industry's top models are the Jayco North Point and the Grand Design Solitude, but one is the clear winner when it comes to quality, features, and reliability — and that's the Jayco North Point. Here's how the two RVs stack up.
The Jayco Difference
Jayco has been around since 1968. Grand Design? Just since 2012. That means Jayco has 44 more years of experience creating quality trailers. Jayco also offers an additional year and season of warranty coverage on the North Point than Grand Design does on the Solitude.
Safety
The Jayco North Point comes with its SMART travel light system — the Safety Markers And Reverse Travel system, which makes it easier to notify others when you intend to brake, turn, and change lanes. The Grand Design Solitude has no such system.
Further, the North Point rides on G-rated plus USA-made Goodyear "Beast Tires." The Solitude sits on only G-rated Chinese-made tires that are known for their high failure rates. The North Point also comes with LED exterior lighting that is absent on the Solitude.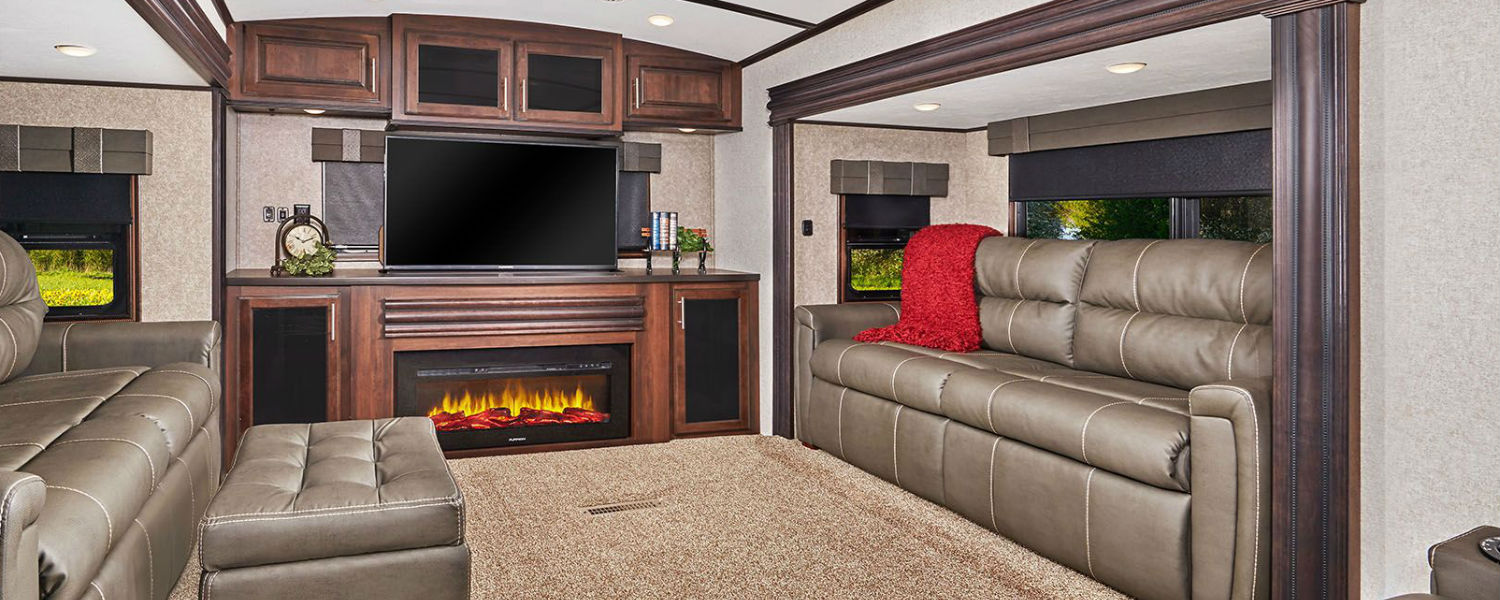 Features
On the outside, the Jayco North Point boasts a number of features that are not offered on the Grand Design Solitude, including a Sanicon Black Tank Dump System, Helix Duct Cooling with Whisper Quiet A/Cs, and Double Flex Foil for the roof, slide-outs, gooseneck, and surround tanks.
Inside, the Jayco North Point has even more standard interior features that are not available on the Grand Design Solitude. These include soft closed kitchen cabinet drawers, ducted in floor heat, and a residential ceiling fan. The North Point offers 82 inches of upper deck interior bedroom height; you get just 77 inches in the Solitude. The North Point also boasts blackout MCD roller shades in the bedroom, but you only get pleated fabric in the Solitude.
Experience the advantages of the Jayco North Point for yourself when you visit us at Hanner RV near
Discover the Jayco North Point difference for yourself when you visit us at Hanner RV near Abilene, TX.